TMGO is committed to operate in compliance with all relevant environmental legislation and will strive to use pollution prevention and environmental best practices in all we do.
500MW 
 of clean renewable
energy to be produced
> 600,000
 

houses that can be
electrified with total
output
TM Geothermal Operations PLC ("TMGO")
was established in December 2017. The
company signed the Power Purchase Agreement and the
Implementation Agreement with Ethiopian Electric Power and
the Government of Ethiopia on the 19th of December,
2017 making it one of the first independent power
projects in Ethiopia.
The project with an estimated capacity to generate
500MW will be developed in 4 phases. The first 50MW is
expected to be generated in the last quarter of 2021.
Subsequently, TMGO will increase its generation to 150,
250 and 500 megawatts by 2025.
The Tulu Moye geothermal prospect site is situated in the
main Ethiopian Rift, northwest of Asela, close to the
eastern margin of the rift. It is a wide zone where tectonic
and volcanic activities are concentrated. The Tulu Moye
geothermal prospect is located about 100 kilometers
southeast of Addis Ababa in Oromia Regional State, with
Lake Koka to the north and Lake Ziway to the south.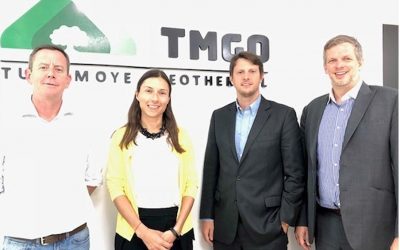 The TMGO Board of Directors paid a visit to the TMGO office in Addis Ababa this month for a Quarterly Board Meeting. The Directors were also joined by Mr. StephaneNoirie, who is the WorldWide Asset Management Director of Meridiam. The Board was updated on the progress...